TG Digital is a full-service digital marketing agency in the UK offering top-notch creative marketing solutions in many areas that include but are not limited to Branding, Digital Marketing, Web Design and Development, and Mobile Applications in the UK. From the day we started till now, we had the great pleasure of working with extraordinary clients representing a wide range of businesses.
We work with you to ensure getting you exactly what you want, not pointless, likes clicks or website visitors, but real conversions and real customers.
We will create, publish and distribute all types of content for your targeted audience, to improve brand awareness or increase your online sales.
Want to advertise on the worlds biggest billboards, but only target the customers you need. Social Media Ads lets you do exactly that.
App Development
There is an App for everything, right? Wrong, there isnt an app for your business YET! Our team will help you create a standout app for your business.
We can increase your search appearance on platforms like google and bing using SEO and your site will have a flow of organic traffic which will generate passive income from your site.
Create eye catching custom websites using our talented team of UI/UX designers and developers. All sites are responsive and SEO ready.
Our campaign specialists know all the tricks when it comes to online advertising, the bidding trends, cost per click and Audience types. They will be bidding on the best keywords to put your ads on top of the Google search results!
OUR mission
Our mission is satisfying our clients and to really move their business to the next level.
real testimonials
"Amazing Designs and Quality Work!"
My experience with TGdigital has been top notch. They are clearly experts in their field. I like that there are dedicated specialists in each practice area ensuring that they have a deep knowledge in all aspects of digital marketing. The team is responsive, easy to work with and flexible. I would highly recommend them. Great experience to work with TGdigital.
our blog
Our Latest Media
Our campaigns get your business in front of the right people at the
right time to increase organic traffic and boost engagement.
  Ever thought about what goes around the ads that display on...
how to get started
A few Simple Steps
for a Successful Project
01
Project Introduction
We're a team that puts the project first. No room for Ego's we all band together to make sure the project is the best it can be.

02
Research & Concept
One of the biggest reasons for our success is the extensive research and mock ups our team complete. We leave no option unexplored.
03
Project Launch
We launch our projects only when we belive in them as a team. We want our clients to be amazed with the results.
Build your business
Dominate Your Competition with
A Standout Digital Presence
Social media marketing is the action of creating content to promote your business and products on various social media platforms such as Facebook, Instagram, and Twitter. 
The content shared should be the content that suits your business, it should be frequent and also, consistant. 
Here at TG Digital, we hav Social Media Management Plans that suit your business no matter the size, why not find out more?
Its time to put on the tin foil hat, have you ever been to a website and then all of a sudden you cant stop seeing ads for related products or services? Well if you have used Social media in the 21st century, the answer to this is yes!
Did you know that that could be your business advertising in that slot! Oh and here's the good bit, you don't have to be a millionaire to have traction or success. Just a well targeted campaign. Click to learn more.
'There is an app for everything' have you ever found yourself saying that sentence? 
Well does your business have one? Could your process be smoother, could your customers feel more engaged? 
Then an app, could be the perfect solution. Speak to us for more info!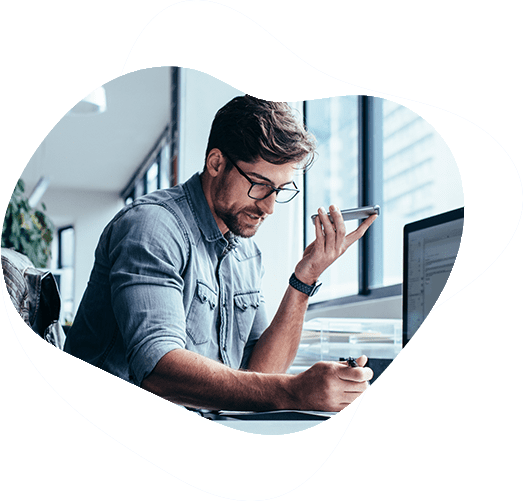 At their core, keywords are one of — if not the most — single important component of a successful SEO campaign. Keywords refer to the words typed into a search box – be it on Google, Bing, or Yahoo. However, there is much more to keywords than just that.
The keywords typed into a search box reveal certain details about customers and how they go about searching for things. Knowing this, it's important to target keywords that mimic your customer's minds and search tendencies.
Ever looked at your competitions website with envy, or wished your website was more relevant or made it easier for your clients to purchase your products/services? 
Here at TG Digital, we help our clients create stunning and fully mobile friendly websites to ensure that its not holding your business back!
Now there is no sure fire way to get guarnteed business or relivant traffic to your site, but PPC Advertising or as some of you may no it, (google ads) comes pretty close! 
Lets break it down, customer searches for what they are interested in, we put our link at the top of that search… Its a match made in heaven. 
Simple. fast and effective. 
Social Marketing Plans
Flexible Pricing Plans
We have experience working with businesses of all sizes, big and small. Let us develop a targeted social strategy and plan that's just right for you.
Basic
£ 69.99
Monthly Package
5 posts per month
2 social platforms included
Profile creation and/or review
SEO coordination
Integrated hashtag strategy
No long-term contracts
Choose Plan
Essential
£ 149.99
Monthly Package
10 posts per month
3 social platforms included
Everything in Basic
Optimized posting times
Call-to-action posts
2 original industry focussed Blogs
Choose Plan
Professional
£ 450.00
Monthly Package
Daily Posts
4 social platforms included
Everything in Essential
Authoritative link earning
Advanced profile setup
4 original industry focussed Blogs
Choose Plan
Take Your Website to Next
Level Right Now!